Build & Manufacture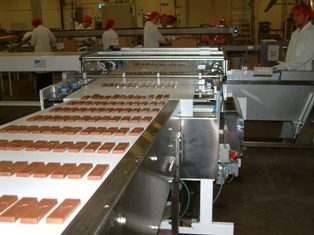 DACO has extensive experience in building or refurbishing both mechanical and servo machines; we can offer refurbishments to your existing line or build a complete new line to meet your exact requirements.
Our engineers ensure the highest service levels and top class workmanship at all times. All systems are designed, manufactured, assembled, programmed and tested on our premises prior to shipping to site for integration to the production line.
Our clients are encouraged to attend our workshops at regular intervals to inspect the progress of their new machine.
Our aim is to always build robust easy to operate systems that satisfy the client's needs and stay within budget. Each stage is fully resourced by our own team, enabling smooth and efficient progress from start to finish.