About Us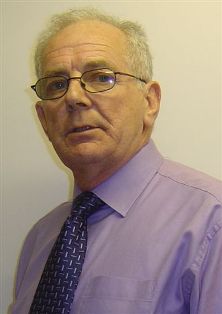 The net result for a well-manufactured machine is huge reduction in wastage, downtime, manual operation and requirement for supervision. Our clients consider our machines to be a very quick return on their initial investment. David Harris, Chairman.
DACO UK's Chairman, David Harris, founded DACO Engineering in 1985. The company was originally formed to refurbish many types of food processing machinery that was purchased from various companies who had disregarded their equipment due to its poor state or change in requirement.
Although business grew steadily, DACO's reputation in flow wrappers rapidly became very well known industry wide and DACO were repeatedly asked to refurbish or update flow-wrapping equipment. David Harris had considerable knowledge in this field gained through working for a large food manufacturer and a good relationship with Tevopharm, the Dutch manufacturer, was quickly established. Tevopharm began to rely upon DACO's engineering skills to assist them in serving the UK from a local base so DACO promptly became involved with Tevopharm's new equipment during commissioning and troubleshooting.
Technology began to progress and soon all new flow-wrappers were of servo execution. This created a demand for DACO to not only work with the machine manufacturers in a support capacity but also to service and refurbish older mechanical machines to cater for organisations with a lower budget. Whilst DACO has continued to support older mechanical machines they are also very established in upgrading new servo technology. DACO aim to program machines to offer the simplest user interface for their clients enabling them to take maximum advantage of features like 'No Product No Bag' and 'No Gap No Seal' together with 'align' and 'measure film'. Having recipe storage now makes the setup automatic and reduces the need for engineer involvement as operators very soon learn to adapt and are quite happy to run all recipe changes.